The CMG Foundation's 8th Annual Wine Tasting & Charity auction is only a few months away! Be sure to purchase your tickets early! For the past few years we have completely sold-out of tickets for this event and trust us, you do not want to miss out!
Ladies, and gentlemen, girls, and boys! Join us for the greatest show on earth! An evening of high flying, death defying stunts, a bevy of delicious wines, and of course charitable giving to our well deserving beneficiary organizations. Come dressed in your favorite Cirque Casual attire—Blue jeans and comfortable shoes—to take in all the sites under our Big top!
Your Dinner Ticket Includes:
Admittance to the Three-Rings Wine Tasting portion of the event from 5:30-7:00PM; serving a variety of California wines.
Admittance to the Dinner and Live Auction from 7:00-9:00 PM
Souvenir photo of you, and/or a fun group shot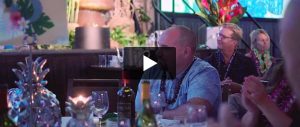 3 more days! Just three days until the CMG Foundation's 8th Annual Wine Tasting and Charity Auction. We are excited to come together in support of the Gary Sinise Foundation, the MBA Opens Doors Foundation, and the Cancer Support Community. When planning a charity event like this, we know every donation counts toward making somebody's life […]
0 comments
Thank you to our 2018 Sponsors!